Wholesale bristle Paint Brush with wooden handle
Most paint brushes are made of bristles, wool or nylon.Brush handles are usually made of wood or plastic.Common paint brush specifications: 1 inch (25mm), 2 inches (50mm), 3 inches (75mm), 4 inches (100mm), 5 inches (125mm).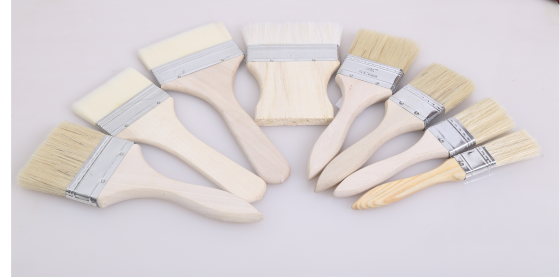 Hair: 1.Pure black/white bristle, with two times boiled,60%-80%tops

2.PET/PP synthetic fiber, or tapered filament with any color

3. Mixed tapered filament and bristle.
Handle: 1.Wooden handle, it is can be any color

2. Plastic handle, also can be any color