Shaving Brush Knot is a very important part of shaving brush.Our knots are manufactured by skilled workers choosing from good raw materials. Our knots are made of extra hair and well packed. Our aim is to providing you the best quality wet Shaving Brush Knots,you can choose from 3 band silvertip badger knots,2 band badger knot,high mountain white badger,synthetic knots,boar knots, horse hair knots or synthetic /nylon knot. Sizes from 19mm to 30mm. Fan Shape,Bulb Shape and Flat Shape.
About Badger Hair Shaving Brush Knots, usually come in 6 grades.
Well packed with extra hair, soft natural tips.great for face lathering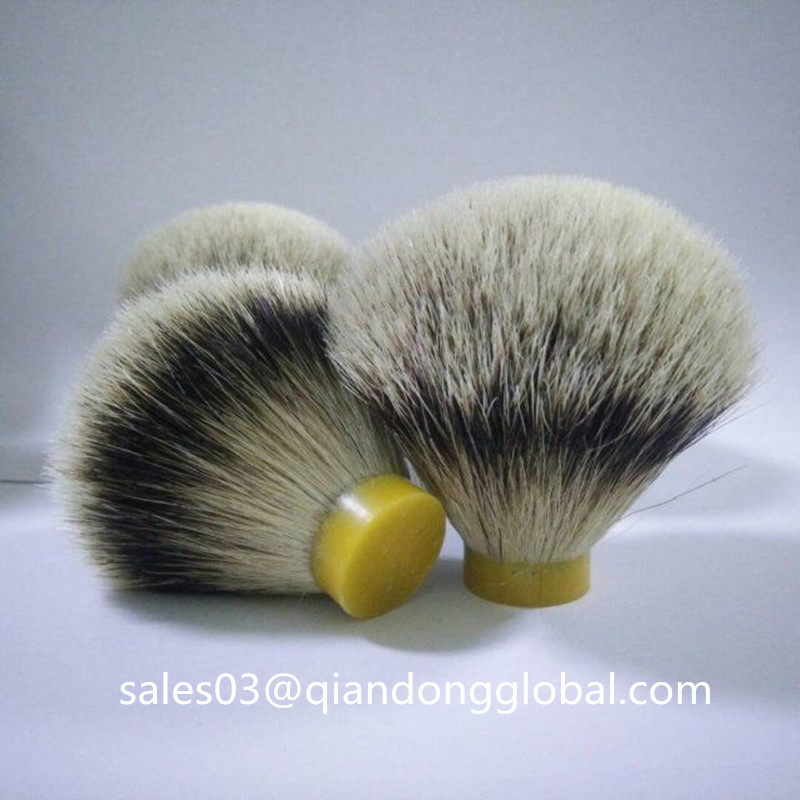 2,
Two Band Badger Hair Knot
Creamy white tips that fade to black, sometimes referred to as two band. Fairly soft tips well packed, good with soaps and creams.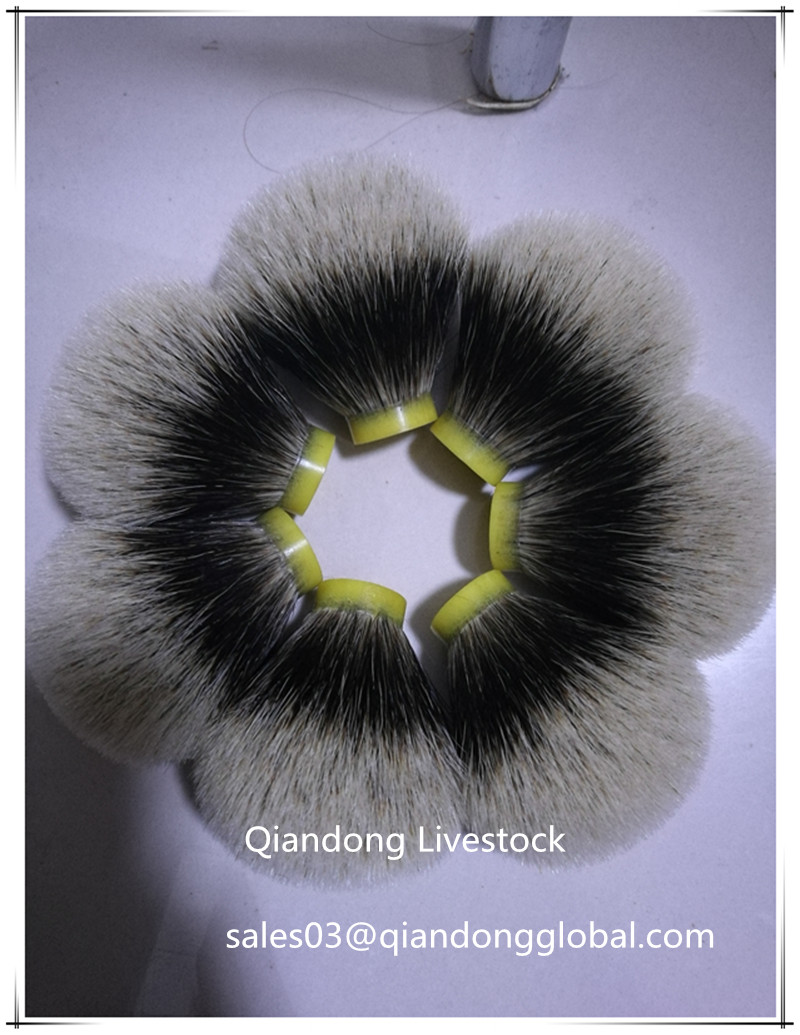 3,
Best Badger Hair Knot
Flexible and soft badger with a bit of stiffness; great for massaging and exfoliation. Blend of dark and light badger hair to create a gray look.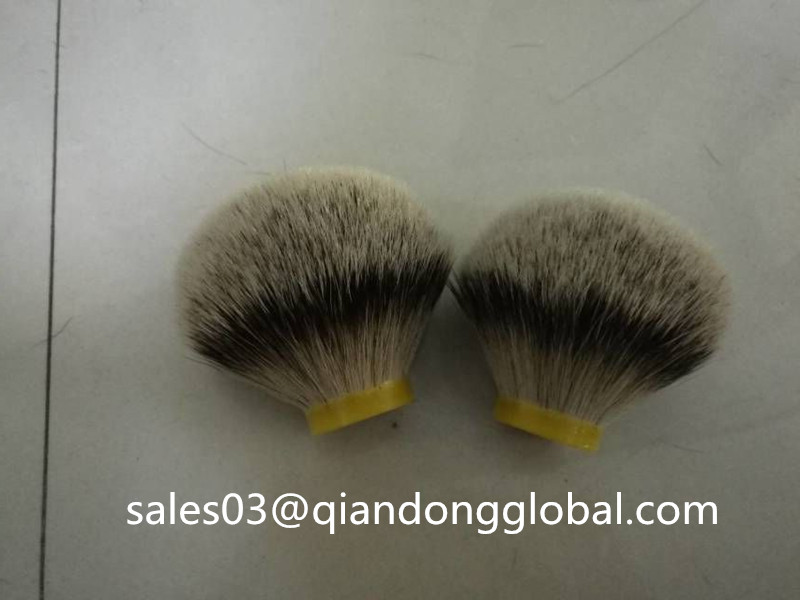 4,
Pure Badger Hair Knot
Coarse dark hair with firm badger, good for scrubbing and exfoliating, Value knot.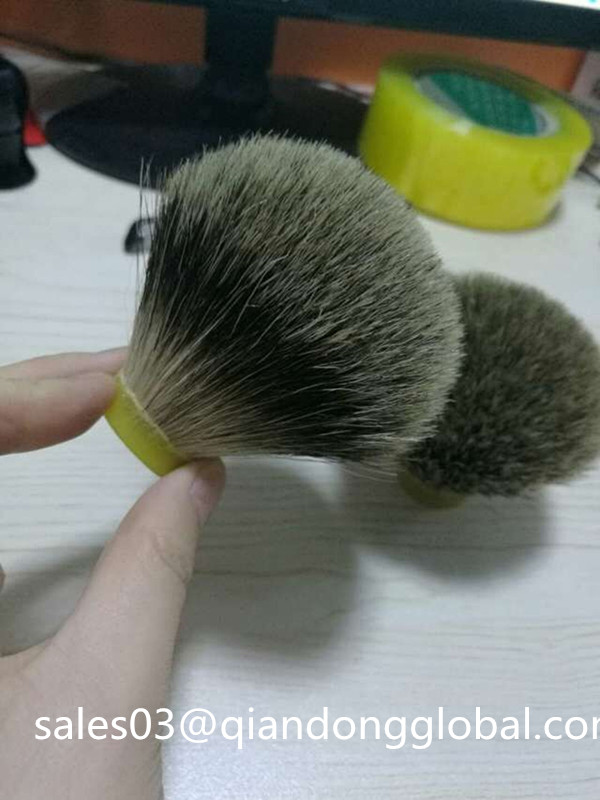 5,
Black Badger Hair Knot
It is much stiffer and the tips are a lot less soft than silvertip knot. A good all round knot for bowl lathering and palm lathering. Those who prefer face lathering will love this hair, as it is really "scrubby" and "scritchy" on the face.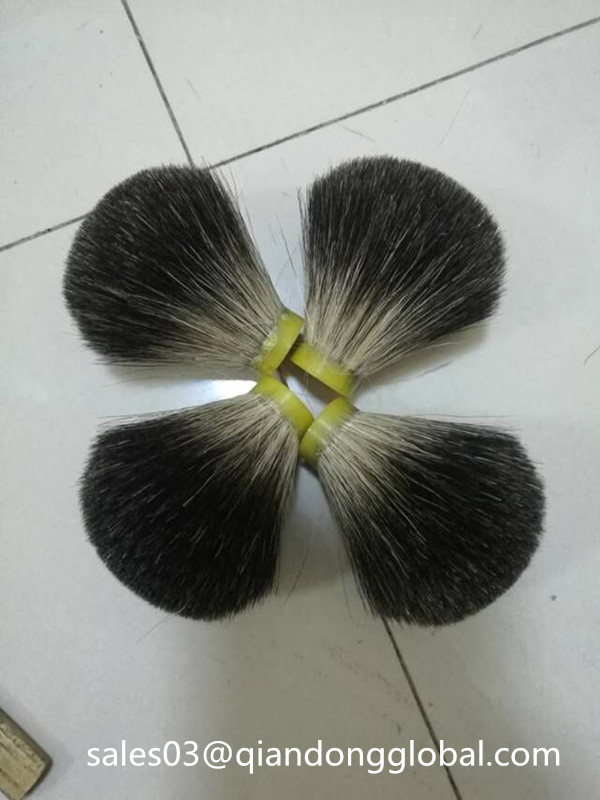 6,
Mixed Badger Hair Knot
A mixture of unsorted hairs from the underbelly and back. Inexpensive. The most basic of the Badger Hair Knots.The ends of the hairs are trimmed to shape.Small stocks of this knot used for cheap brushes.